R&S®PACE 2 - Solution guide
OEM deep packet inspection software for
protocol and application classification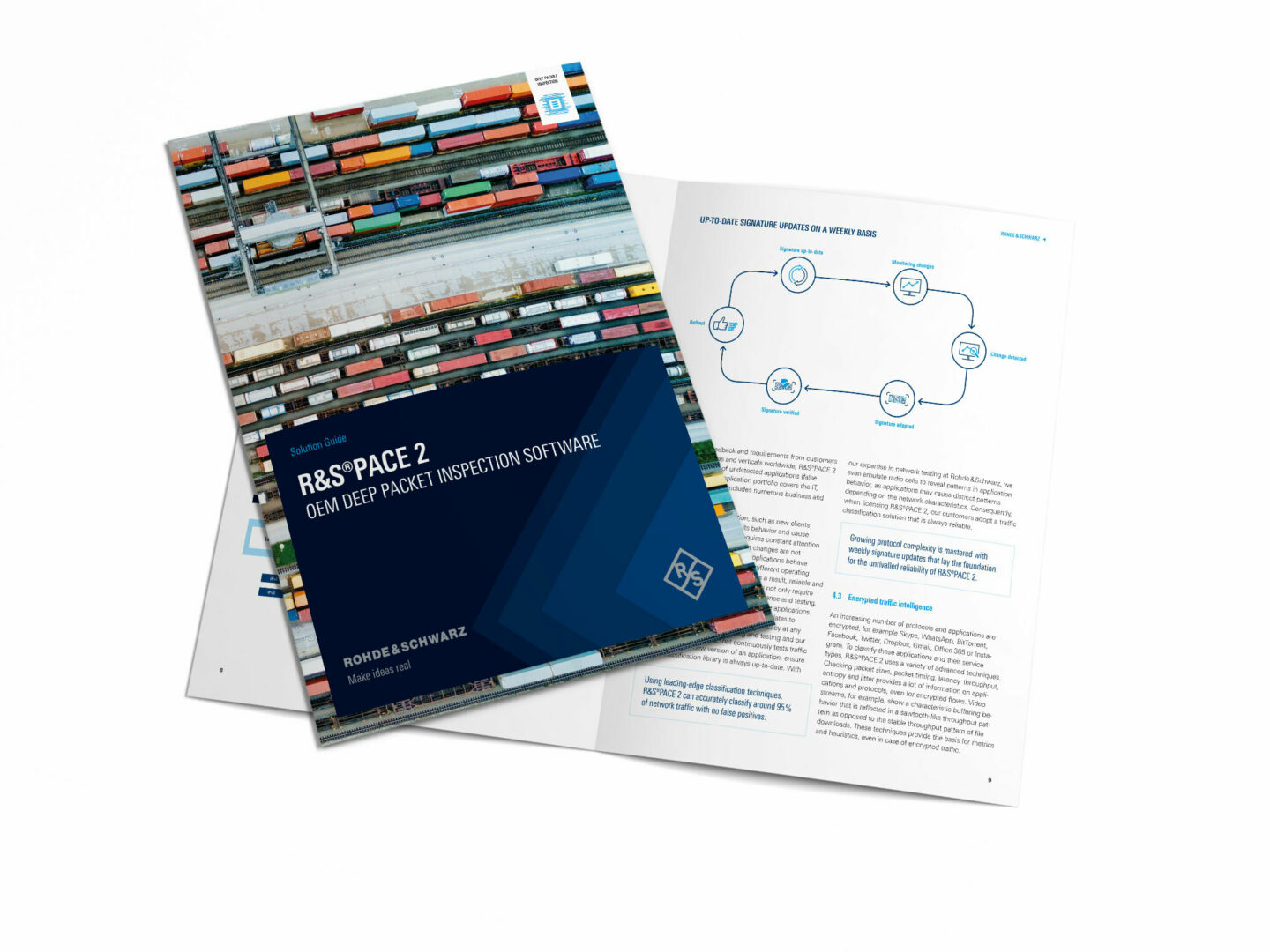 The OEM deep packet inspection (DPI) software R&S®PACE 2 is integrated by network equipment and security vendors to enhance their products with state-of-the-art protocol and application awareness capabilities. Designed by developers with many years of experience in Layer 7 protocol and application awareness, R&S®PACE 2 can be deployed in a variety of use cases including Network Security (IDS/IPS, Next Generation Firewalls, SIEM, (UTM), Network Monitoring and Traffic Management, Policy and Charging, Application Delivery and Optimization, Analytics, and Mobile Data Offload.
The software library uses advanced DPI techniques, including behavioral and statistical analysis, to classify network protocols and applications reliably, even in
case of encrypted traffic. With weekly signature updates, the signature portfolio is always up-to-date. By licensing the market-leading DPI engine R&S®PACE 2, vendors can concentrate on their core competencies and significantly save on development and maintenance costs.
Llearn more about R&S®PACE 2 features and capabilities, performance, use cases, integration as well as customer service and support in our R&S®PACE 2 solution guide.