Solution guide R&S®PACE 2
OEM deep packet inspection software for reliable protocol and application classification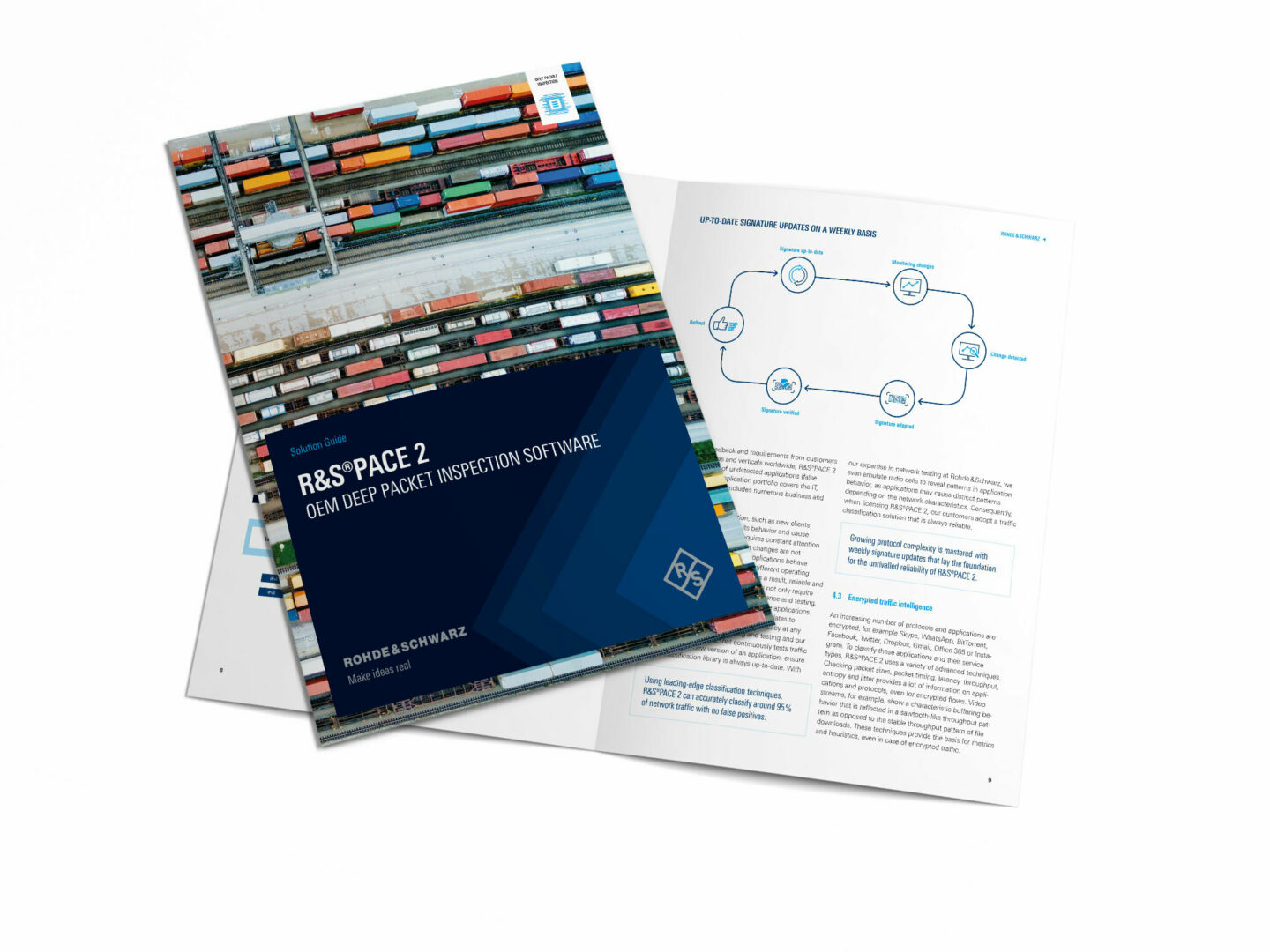 Network equipment and software vendors need to find ways to make network traffic visible despite frequent changes in applications and protocols as well as widespread encryption and obfuscation. The OEM DPI engine R&S®PACE 2 offers advanced protocol and application classification with metadata extraction for reliable network visibility thus enabling a more secure, reliable and efficient network.
R&S®PACE 2 takes care of weekly signature updates seamlessly and has been earning its trust with a wide range of global customers in the network management and IT security field for many years. Our dedicated laboratories analyze gigabits of network traffic every hour and provide updates to our DPI libraries almost instantly. By using a wide variety of leading-edge classification techniques, such as machine learning (ML) or behavioral and statistical analysis, we ensure the highest classification accuracy on the market. Combining such techniques enables R&S®PACE 2 to classify applications and protocols reliably despite encryption and obfuscation.
R&S®PACE 2 enables you to meet aggressive product cycles and ease the work of your developers, keeping them focused on your core technology. Speed up time to market and reduce development costs by licensing R&S®PACE 2.

This solution guide provides a detailed understanding of R&S®PACE 2 features and capabilities, performance, use cases, integration as well as our excellent customer service and support.