Customer-oriented quality approach
Lasting customer satisfaction is our primary quality objective. At Rohde & Schwarz, the support cycle begins with the earliest product design stages to guarantee the most professional and efficient service. We continue our support throughout the entire product lifecycle, ensuring that our customers are always satisfied. All Rohde & Schwarz service offerings are designed to create an unforgettable customer experience that not only meets, but repeatedly exceeds your expectations with respect to quality, service, delivery and cost.
To ensure maximum quality, Rohde & Schwarz has adopted a quality management model that allows customers to play a significant role in defining requirements. Knowledge of customers' perception of our performance is the basic prerequisite for target-oriented action. The management system ensures that customer needs and expectations are continuously identified, translated into requirements, implemented and monitored. We focus on building strong customer relationships, which result in products in line with the market's demands for features and quality.
Our ambitions to constantly improve processes, optimize workflows and make organizational and management requirements more efficient, also shows in our ISO 9001:2015 certification.
"We are extremely satisfied with the support and response we have received from the Rohde & Schwarz team. Their strong understanding of our needs and prompt, expert service delivery exceeded our expectations. Licensing Rohde & Schwarz DPI definitely helped us to concentrate on our core business."
Josef Waclaw, CEO Infotecs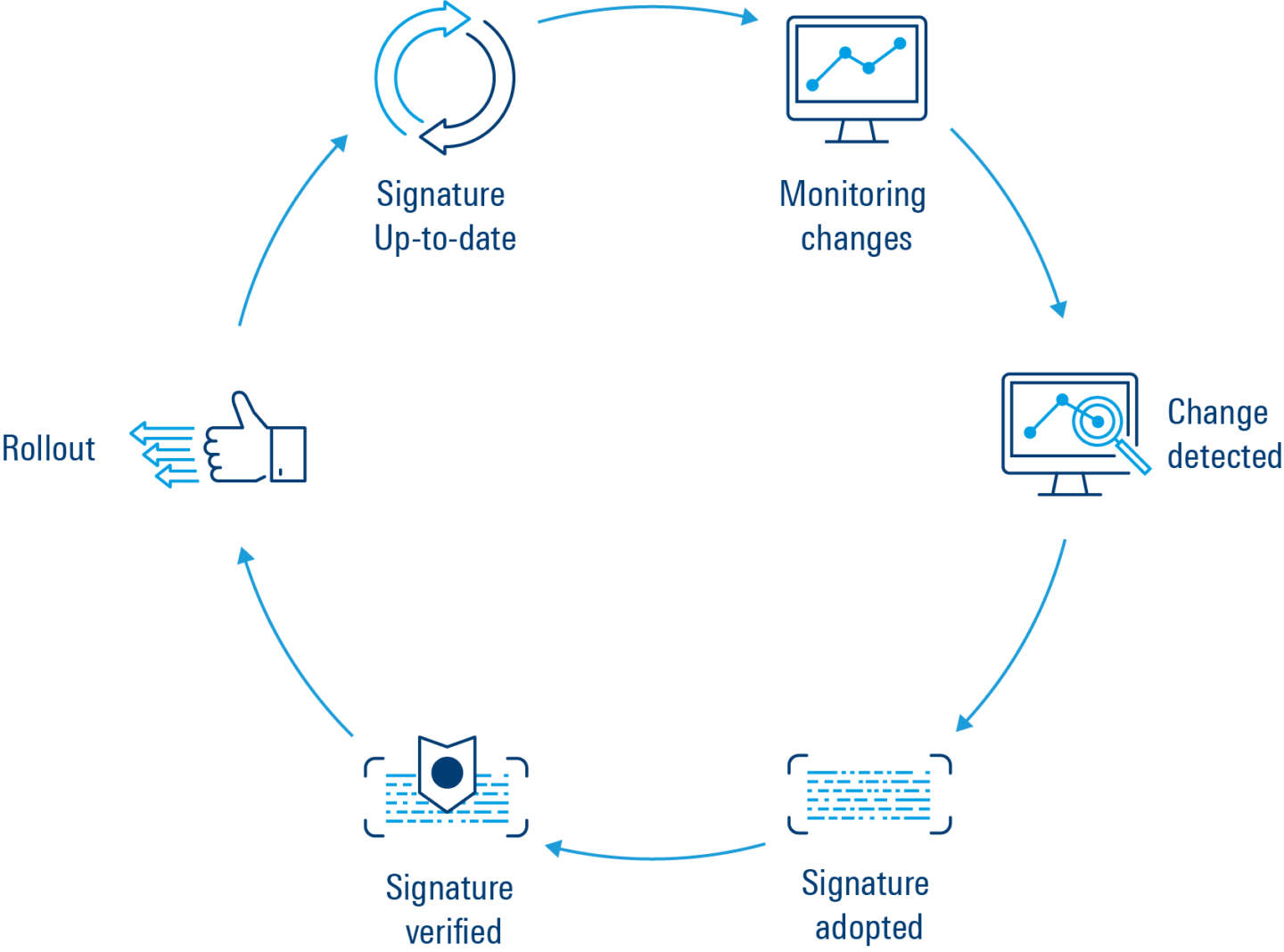 Software updates and releases
DPI delivers the intelligence you need to make the right decisions. But your decisions can only be as smart as the DPI technology you are using. A growing number of new and updated protocols and applications are introduced into the network daily. To keep our DPI as smart as possible, we update it weekly with the newest signatures and classifications.
Thanks to continuous performance and reliability testing, we regularly implement software improvements to ensure no application remains undetected.
Moreover, R&S®PACE2 can update signatures without interrupting or stopping the system. The signature update system is always active, so that already classified flows don't get lost.
Focus on your core product while we handle the complexity of constantly evolving applications and protocols.