Customer service & support brochure R&S®PACE 2
Service and support that keeps you operative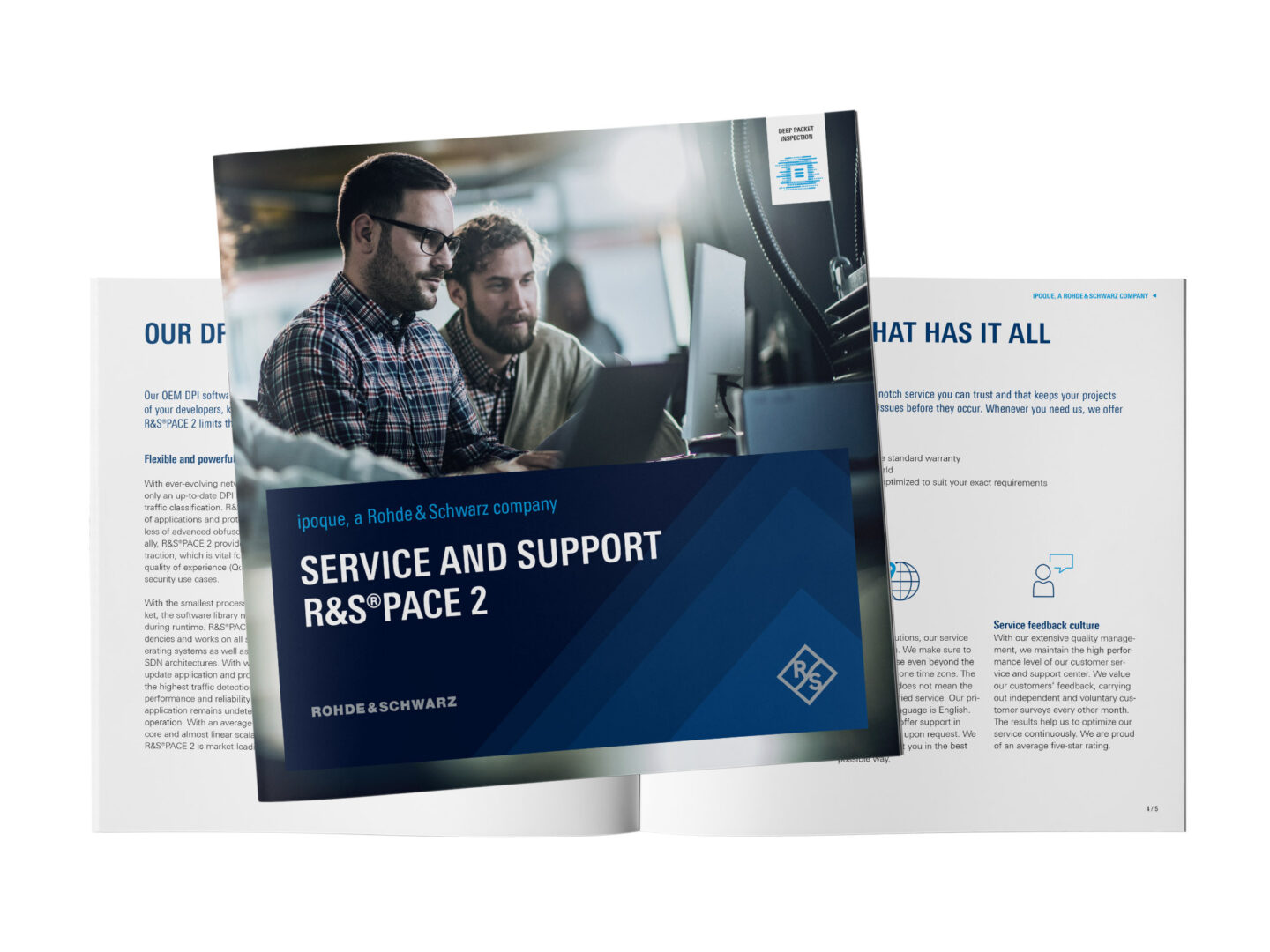 At ipoque, the support cycle begins at the early product design stages to guarantee the most professional and efficient service. With R&S®PACE 2, we are proud to offer a top-notch service you can trust and that keeps your projects running at full pace. Our approach anticipates issues before they occur. Whenever you need us, we offer reliable, expert-level support:
Cutting-edge technology
Comprehensive services that go far beyond the standard warranty
Prompt and smooth integration around the world
Standardized support building blocks that are optimized to suit your exact requirements
With ongoing customer-centric account management for network equipment and software vendors right from the beginning, we stay focused on what is important, ensuring that your customers are always highly satisfied with their network classification. All of our service offerings are designed to create an unforgettable and satisfying customer experience where your expectations are not only met but repeatedly exceeded.