Subscriber awareness for more efficient mobile network management
Niagara Networks boosts Open Visibility Platform with GTP session correlation by R&S®GSRM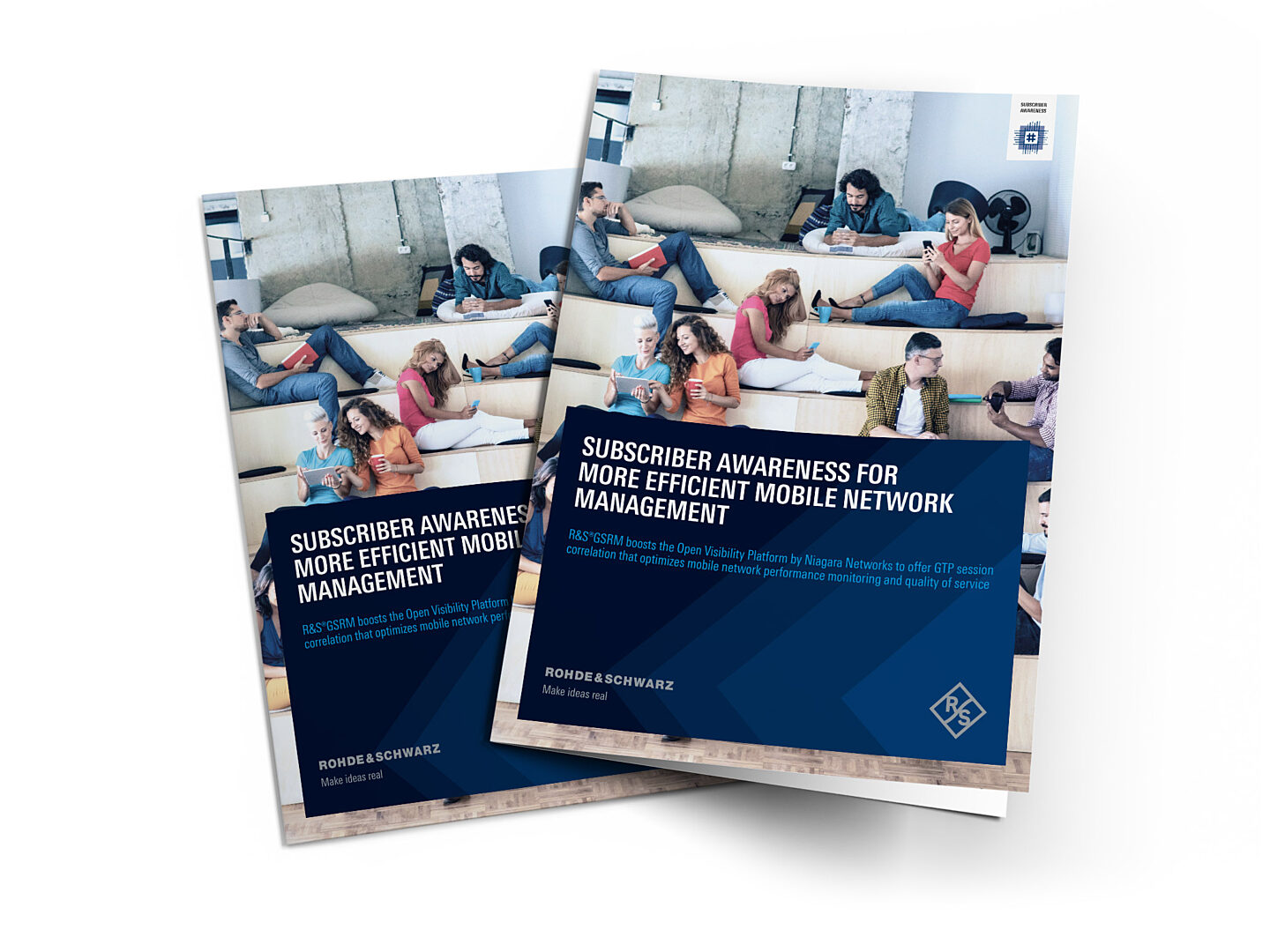 Mobile networks are characterized by a decoupled user plane and control plane, which makes it difficult to attribute a session to a subscriber, especially since each application a user runs creates a new session. Niagara Networks, a pioneer in traffic visibility for mobile network security, has embedded ipoque`s GTP correlation software module R&S®GSRM into their Open Visibility Platform to correlate user and control plane data to ensure better visibility into mobile networks and unlock new value to mobile operators. By partnering with ipoque, the network packet broker vendor is now able to identify subscriber data sessions and handle the complex call flow scenarios correctly, accurately and in a timely manner.
The enhanced Niagara Networks solution now offers mobile network operators comprehensive and highly flexible mobile traffic visibility intelligence. This helps to optimize their network management and improve their quality of service and experience for their subscribers.
Find out more in our case study.