Product brochure R&S®GSRM
GTP correlation software module for mobile subscriber awareness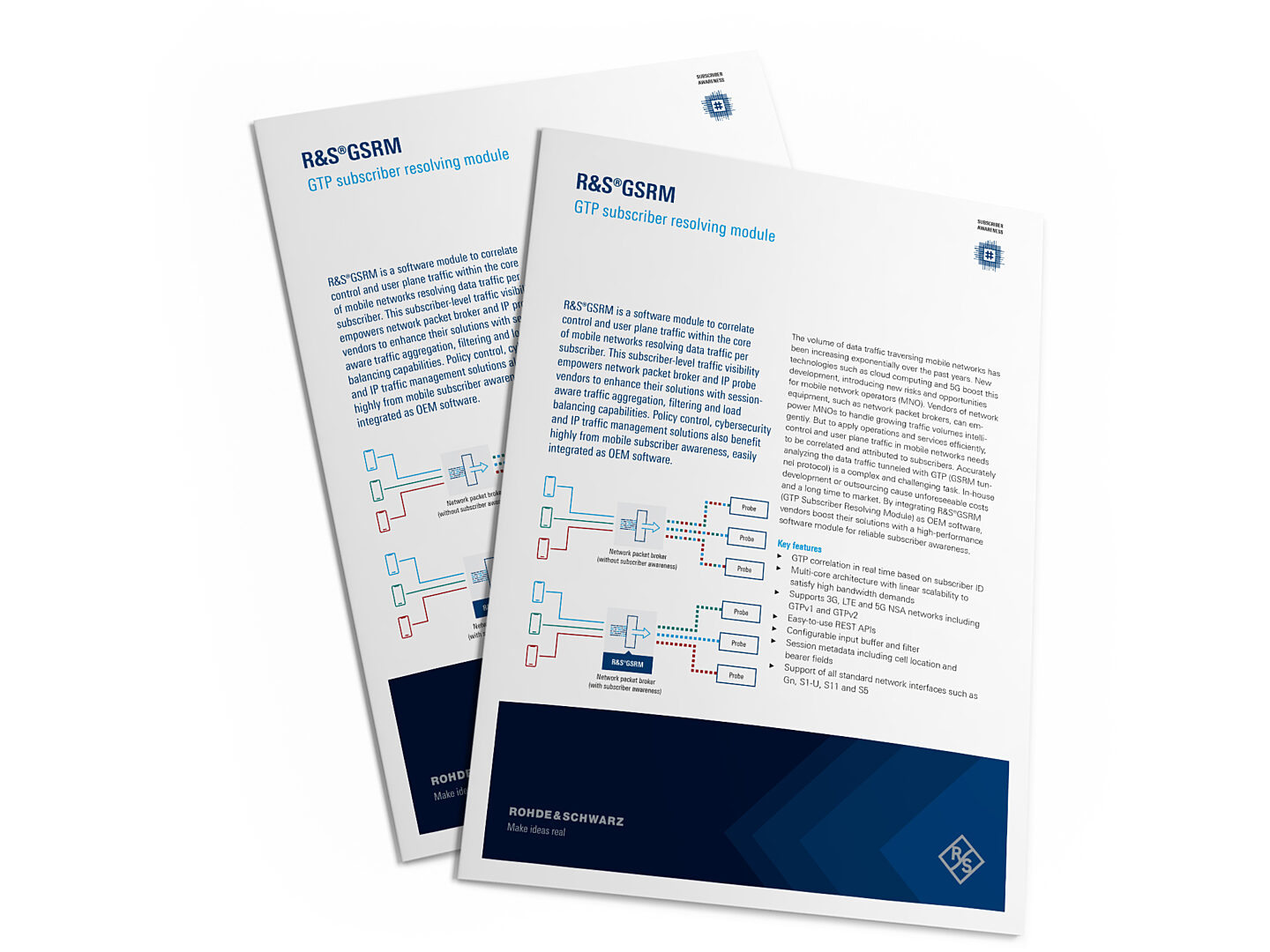 With multiple millions of GPRS tunneling protocol (GTP) sessions running concurrently across mobile networks, GTP session correlation — i.e. correlation of user plane and data plane traffic — is essential to achieve complete mobile subscriber awareness. IP probes, network packet brokers, and other network monitoring and management tools are limited in their capacity to analyze subscriber sessions unless they are designed to perform GTP session correlation.

The GTP subscriber resolving module R&S®GSRM is an OEM software module by ipoque that equips networking, IP traffic management and cybersecurity tools with real-time subscriber-awareness and session-awareness across 3G, 4G and 5G NSA networks enabling communication service providers to optimize network performance and assure superior quality of experience for their subscribers.
In combination with our DPI engine R&S®PACE 2 application and subscriber awareness work hand in hand, delivering enhanced network intelligence to manage and improve mobile network security. The full visibility into user sessions provided by R&S®GSRM enables meaningful and effective management of subscriber traffic and empows network security tools and operators to analyze attacks and network anomalies on a granular level. This way, risks across different applications, users and geographies can be identified and used to design responsive policies for network security.