Product brochure R&S®PACE 2
Key benefits & features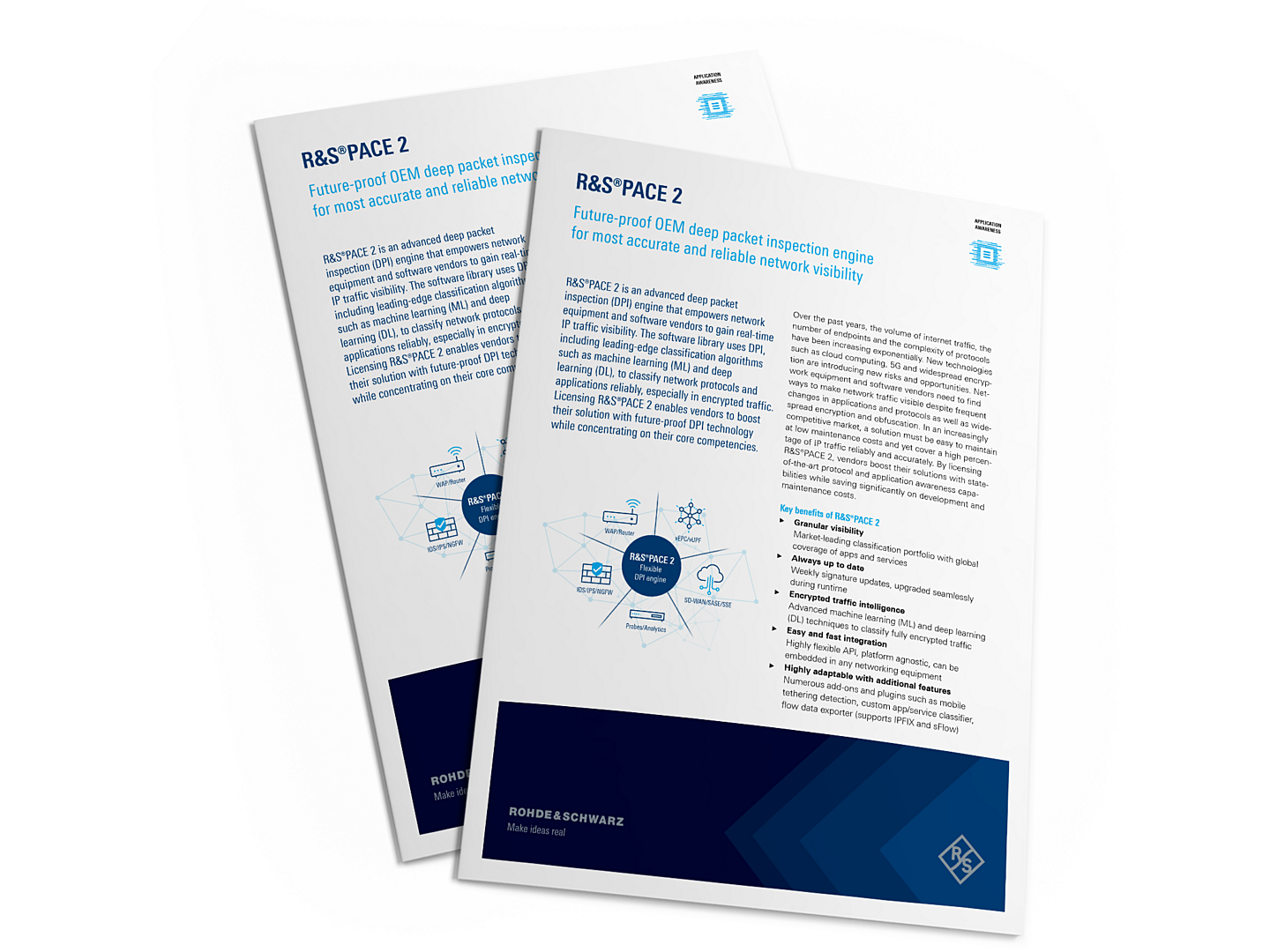 To manage the ever-increasing network traffic efficiently and ensure the best connectivity and highest security, granular network insights down to the application level, are necessary.

The DPI engine R&S®PACE 2 is a software library that uses different technologies including deep packet inspection, behavioral and statistical analysis and machine learning to reliably identify and classify thousands of network protocols and applications, even if they use advanced obfuscation and encryption techniques. R&S®PACE 2 is licensed by network equipment and security vendors to enhance their products with state-of-the-art protocol and application awareness delivering full visibility into IP-based network traffic, thus enabling a more secure, reliable, and efficient network.
Download the R&S®PACE 2 product brochure for a quick overview of the main features and benefits of the advanced OEM deep packet inspection software.