Buyers guide - Top 10 checklist for sourcing DPI software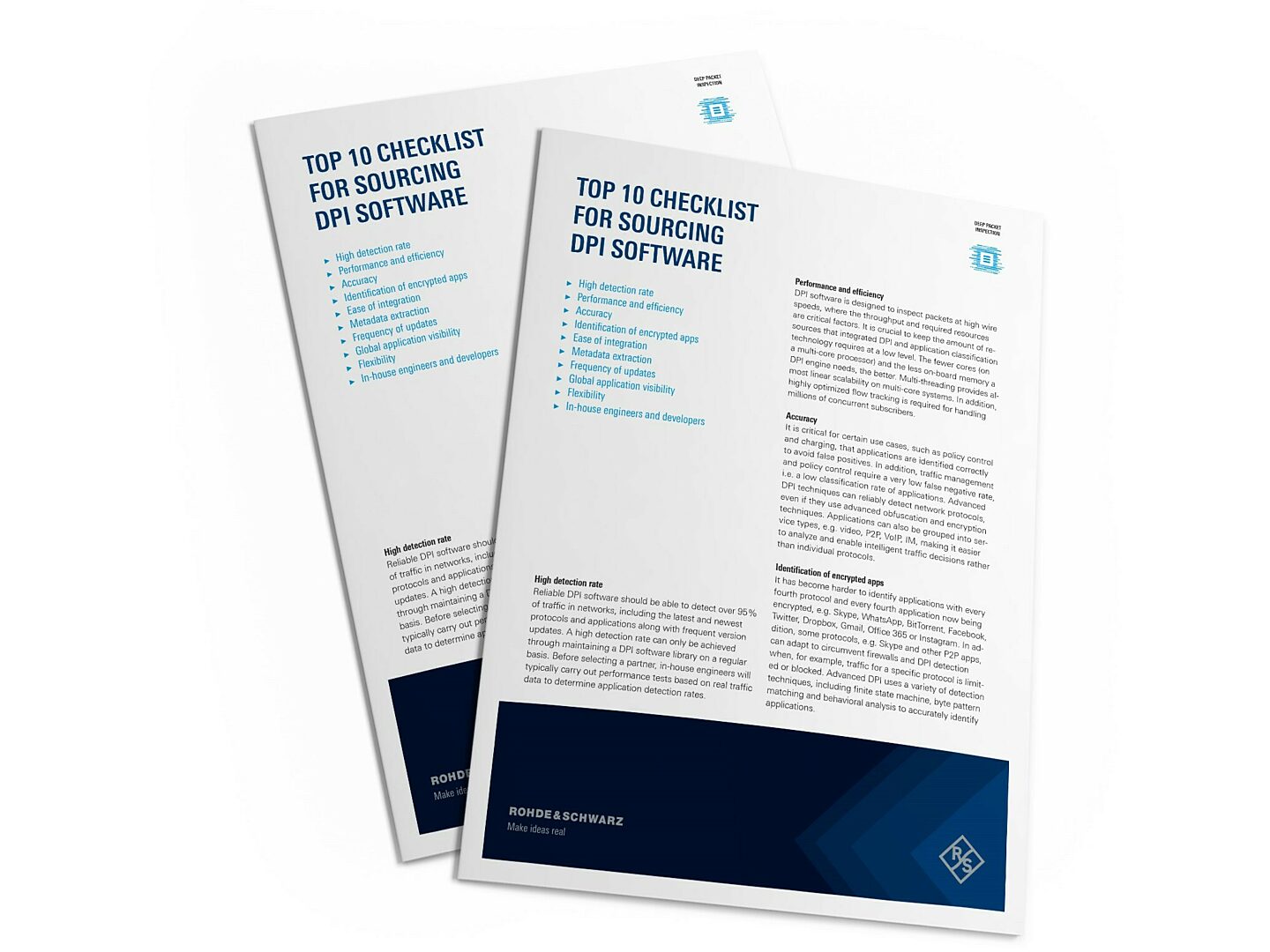 In order to truly allow for the best solution when sourcing deep packet inspection software from an OEM vendor, having a solid sourcing strategy is indispensable.
In this buyers' guide, we have highlighted the basic sourcing strategy with the 10 most important features that a reliable DPI engine should have. This will help development teams at equipment makers, network and security solution vendors and enterprise software vendors to get started when outsourcing DPI.
► High detection rate
► Performance and efficiency
► Accuracy
► Identification of encrypted apps
► Ease of integration
► Metadata extraction
► Frequency of updates
► Global application visibility
► Flexibility
► In-house engineers and developers
Download the ultimate checklist below.