Whitepaper: Deep packet inspection
A crucial enabler for network awareness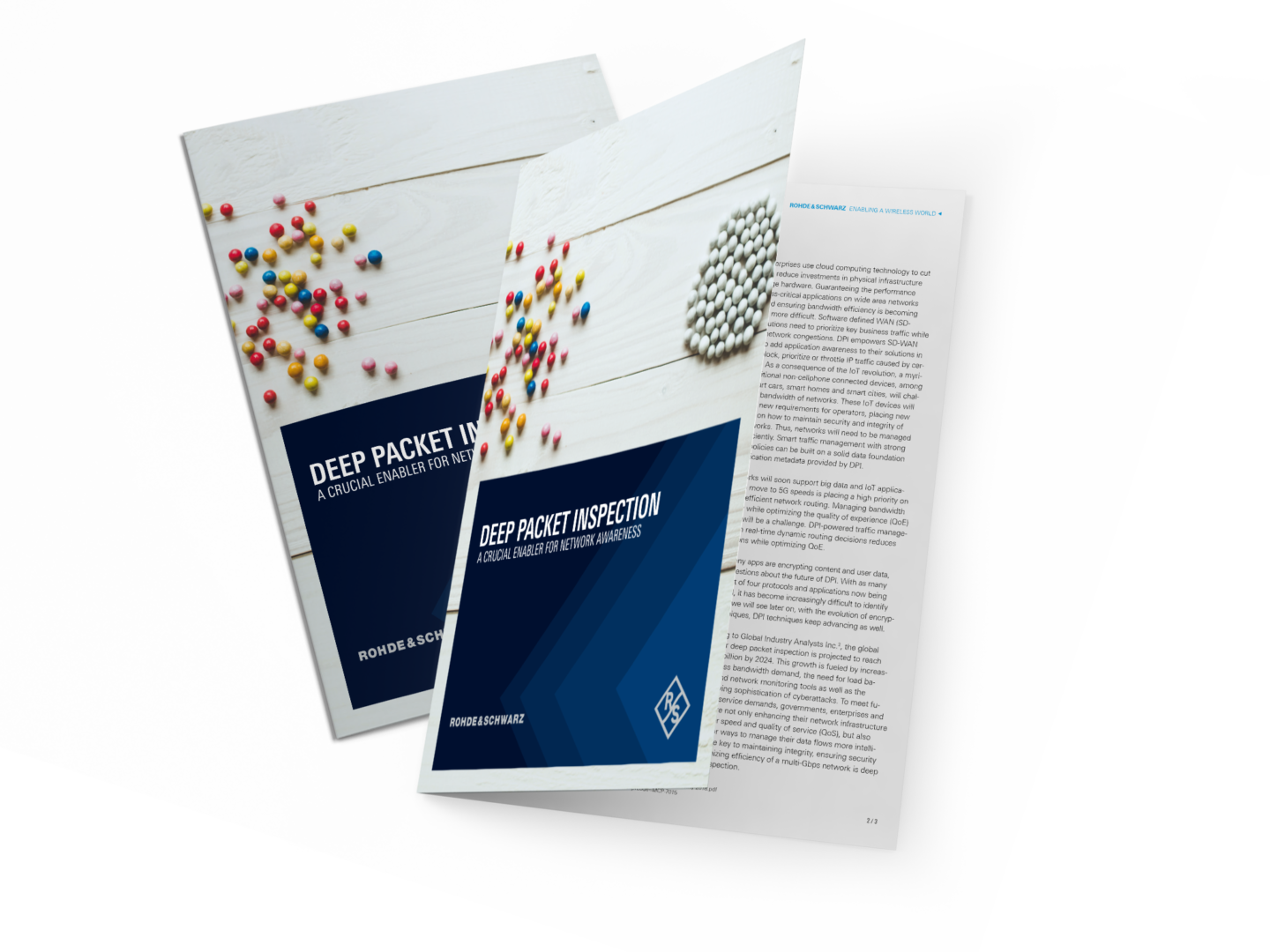 Internet traffic volume and encrypted traffic rates have increased exponentially over the years. At the same time, Deep packet inspection (DPI) software has evolved into a powerful tool to meet new network challenges. With expanding technologies such as cloud computing, 5G, or the internet of things (IoT), deep packet inspection plays a vital role in managing today's internet and network infrastructures as it enables real-time identification and classification of IP traffic..

Most recently, lifestyle changes due to the COVID-19 pandemic have brought about a huge surge in internet traffic all over the world. This has made deep packet inspection even more important for operating and managing networks efficiently and ensuring the best connectivity and highest security.

Why you should read this whitepaper
This whitepaper focuses on current challenges in the fields of network analytics, traffic management and network security and the role of deep packet inspection. It also discusses the aspects involved in deciding whether to build your own DPI tool, use open-source DPI, or license OEM DPI software from a specialist. Achieve a better understanding of the DPI technology that will help meet big data and IoT requirements by managing networks more effectively.