Next-gen DPI with encrypted traffic intelligence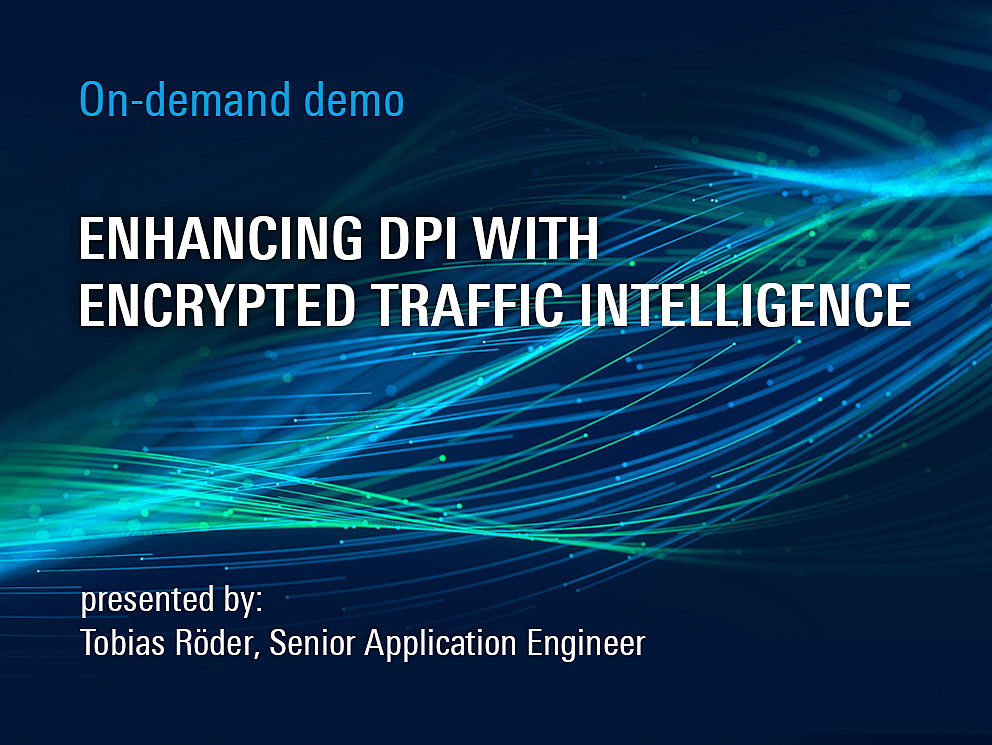 Encryption continuously poses new challenges to deep packet inspection's (DPI) ability to deliver real-time insights on IP traffic. To continue supporting network functionalities that rely on real-time detection of applications, protocols and services, DPI must be complemented with techniques to detect encrypted, obfuscated and anonymized traffic. Encrypted traffic intelligence (ETI) is pivotal to many networking use cases involving encrypted video traffic, precise service classifications and identifying obfuscation apps. By leveraging advanced machine learning (ML) and deep learning (DL) techniques and high-dimensional data analysis, ETI complements the market-leading DPI technology by ipoque, a Rohde & Schwarz company. The DPI technology is used by leading networking, telco and cybersecurity solution providers and classifies thousands of protocols, applications and service types. Moreover, it extracts metadata in real time.
In this product demo, learn how DPI can be enhanced with ML and DL methods to deliver encrypted traffic visibility.
In this session you will:
understand the basics of ML & DL techniques
learn how ETI eliminates the need for decryption
find out more about future implications of TLS 1.3 eSNI, DoX and missing cleartext pattern
discover ML quality indicators
learn more about the importance of weekly DPI signature updates
The live demo includes:
hands-on TLS analysis using common tools
introduction to ML features as part of Rohde & Schwarz DPI technology
processing of traffic using ETI by Rohde & Schwarz