Research report: Deep packet inspection and encrypted traffic visibility for IP networks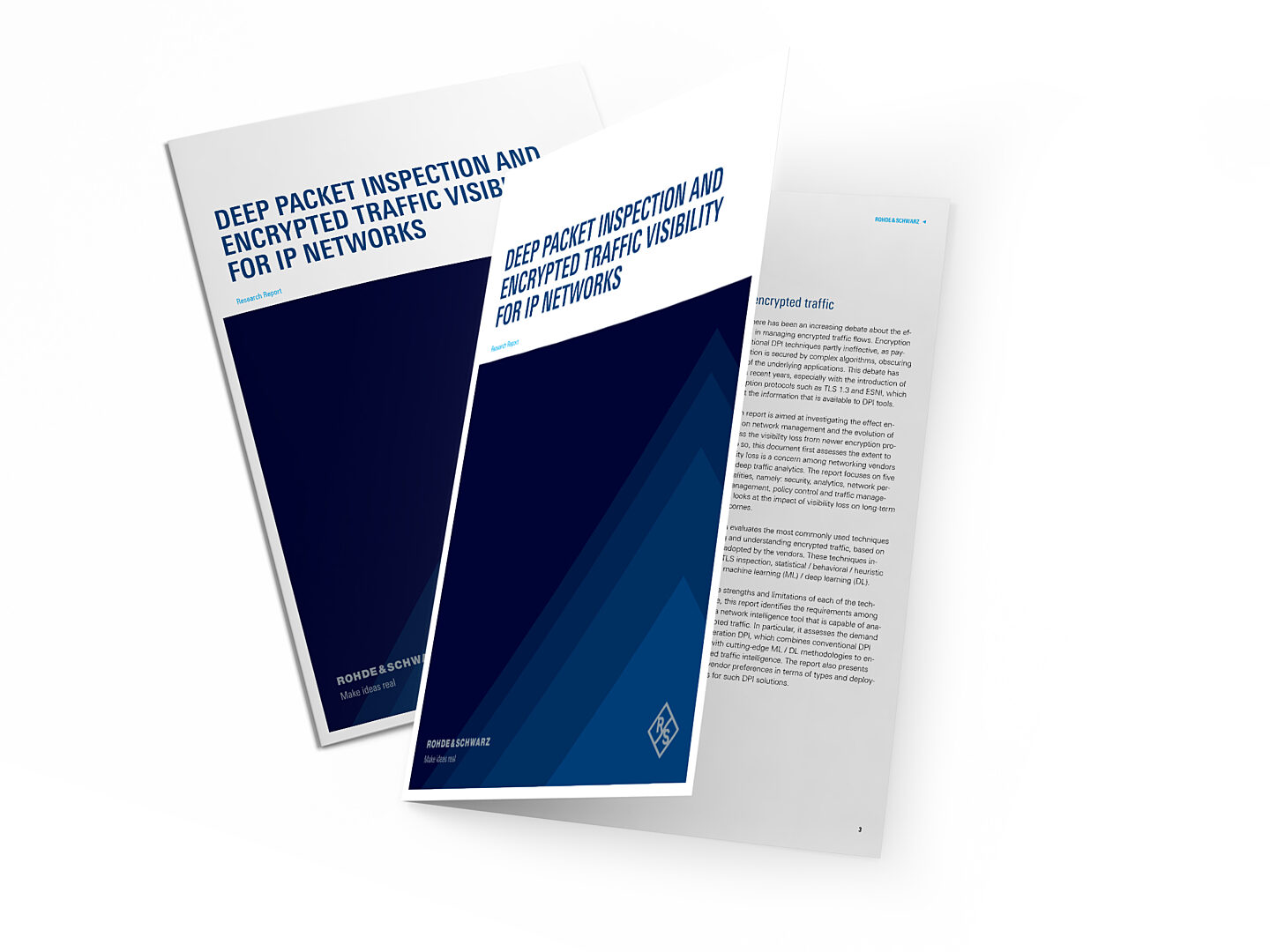 By concealing more layers of critical traffic information, new encryption protocols such as TLS 1.3, TLS 1.3 0-RTT and ESNI have led to a significant loss in network traffic visibility, resulting in poor network performance, heightened susceptibility to security risks, and inefficiencies in resource utilization. At the same time, the existing use of decryption methods such as SSL/TLS inspection are continuously challenged by various security, regulatory and practicality issues.
This report, which is based on a survey of 34 leading networking vendors, assesses the evolution of deep packet inspection (DPI) techniques in response to newer and tougher encryption protocols. The report analyzes the introduction of cutting-edge techniques such as machine learning and deep learning, and how these, in combination with advancements in behavioural, statistical and heuristic analysis and caching methodologies are giving rise to next-gen DPI tools with encrypted traffic intelligence (ETI).
Download this report to understand:
The effects of new encryption protocols on the management and security of today's networks
The limitations of SSL/TLS inspection in addressing encrypted traffic
Visibility tools used to analyze encrypted traffic
Encrypted traffic intelligence as a critical feature for next-gen DPI
ML and DL techniques used in ETI
Real-time network traffic classification information enabled by ETI
Demand for next-gen DPI and shifts in DPI procurement choices