On-demand demo VPP DPI Engine for network traffic visibility in the cloud
On-demand demo of ipoque's vectoring-based DPI engine R&S®vPACE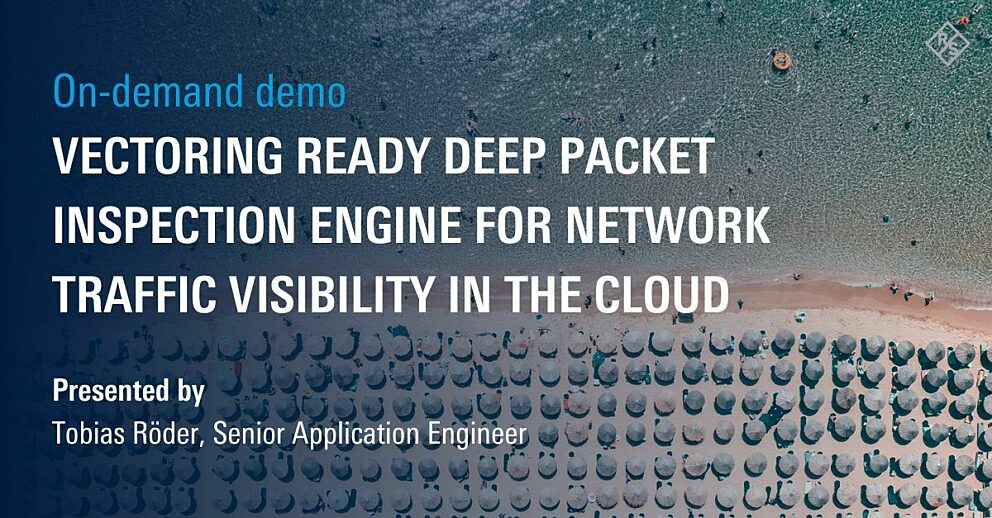 About this demo session
With the rise of 5G standalone deployments, network operators face the challenge of serving a high-throughput, low-latency and cost-efficient user plane between radio and internet. Adding full application and service awareness via deep packet inspection is paramount for precise accounting and managing QoE of certain service categories.
FD.io's vector packet processing (VPP) is an open-source packet processing stack backed by the Linux Foundation. VPP replaces scalar packet processing (SPP) to deliver substantial speed and performance gains for virtual network functions (VNFs), cloud-native network functions (CNFs) and 5G user plane functions (UPFs).
This demo includes a hands-on session on how to deploy R&S®vPACE library as a VPP plugin and how to measure packet throughput, CPU cycles and vectoring-related performance metrics. The generated traffic mix templates will be based on real smartphone applications driven by the TRex toolkit.

This session will cover
Deployment of R&S®vPACE DPI in VPP
Understanding key performance metrics
Application detection stack
Benchmarking on simulated 5G payload
Presented by
Tobias Roeder, Senior Application Engineer at ipoque, a Rohde & Schwarz company