ipoque at DPDK Summit 2023 in Dublin
The DPDK Summit is a community event designed for software developers who contribute to or use DPDK. The agenda for DPDK Summit will cover the latest developments and the roadmap suggestions for future releases. This is a unique opportunity to meet the community for discussing the challenges and innovations of the ecosystem.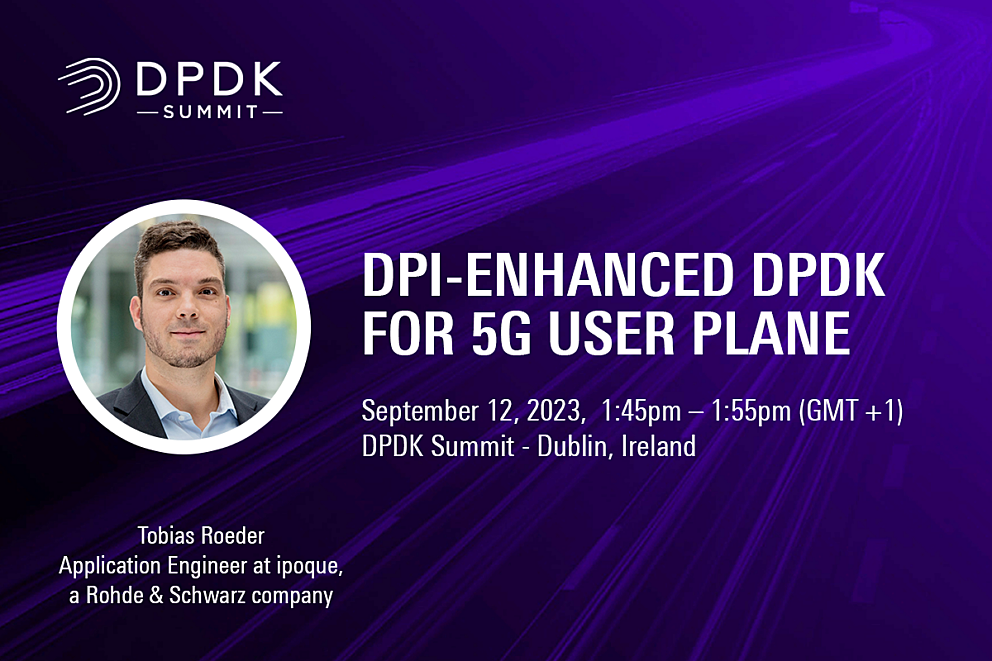 Live session: DPI-enhanced DPDK for 5G user plane
Join our Application Engineer Tobias in this live session to gain valuable insights into how DPI-enhanced DPDK empowers the User Plane in 5G networks. Discover how different DPDK features such as rte_flow, Receive Side Scaling (RSS) and offloading contribute to delivering a high-performing 5G experience. Furthermore, Tobias will discuss the importance of application-centric stateful test cases on open-source TRex for the simulation of today's 5G user equipment (5G-UE) behavior. This talk will highlight valuable feedback from the usage and deployment of DPI-enhanced DPDK in today's telecommunications environments.

Date: September 12, 2023
Location: Gibson Hotel Dublin + virtual
Time: 1:45 pm IST Irish Standard Time (GMT +1)
To join this session you need to register for the DPDK Summit 2023.
To discover more about our next-gen DPI technology or have an engaging discussion with Tobias on DPI-enhanced DPDK, feel free to schedule a meeting.