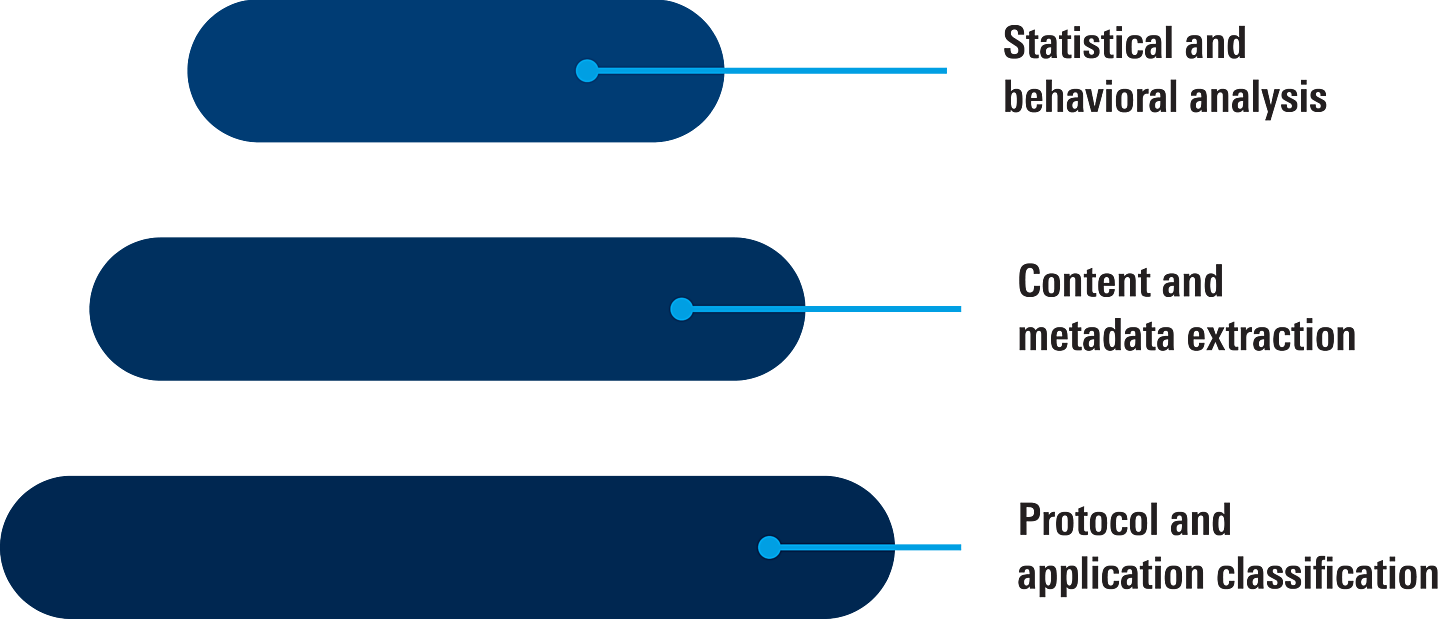 Only advanced DPI technology meets future network challenges
In recent years, DPI software has evolved into a powerful tool to meet new network challenges, playing a central role in today's internet and network infrastructure. With emerging technologies, 5G, IoT/ IIoT and widespread virtualization on network and application level, DPI becomes even more important for efficient network operation and highest security.

To meet future service demands, carriers and enterprises are not only enhancing their network infrastructure for greater speed and Quality of service (QoS), but also looking for ways to manage their data flows more intelligently. The key to maintaining integrity, ensuring security and optimizing the efficiency of a multi-Gbps network is a high-performant and efficient DPI that delivers full visibility into IP-based network traffic.


OEM IP network analytics
Designed to create value
Application awareness is key to disclose performance bottlenecks and provide data usage insights in order to improve network performance, security and to optimize policies. Rohde & Schwarz has 15 years of experience helping network software and equipment vendors to enhance their products with IP traffic analytics capabilities. Designed to manage large amounts of data, our analytics technologies keep up with the future developments of network solutions.
Our OEM product portfolio includes:
R&S®PACE 2 - The best-performing DPI software on the market
R&S®Net Sensor OEM - The highly flexible and scalable software IP probe
Both technologies are ready to integrate and empower breakthrough ideas with reduced development efforts and less time to market.