Deep packet inspection for threat analysis
Saint Security uses R&S®PACE 2 to enhance its AI-based malware protection solution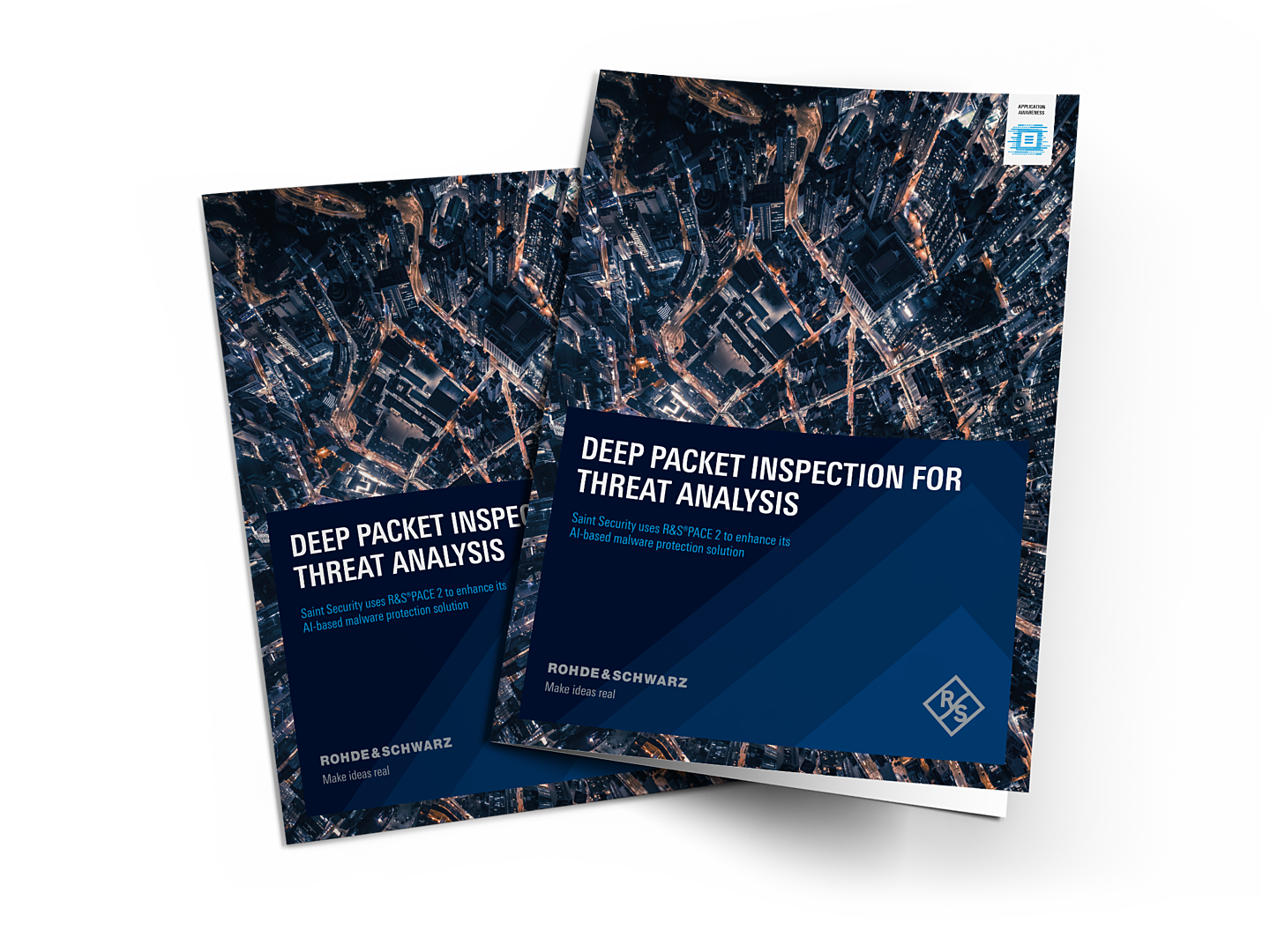 Advanced persistent threats (APTs) are stealthier and more spiteful than ever. Sophisticated techniques are used to quietly breach organizations and deploy customized malware, which potentially remains undetected for months. With its network-based advanced malware response solution MNX, Saint Security offers a product that can intercept possible APTs at any point in a network.
By coupling artificial intelligence and machine learning, enabled by the DPI engine R&S®PACE 2, as well as big-data-based profiling technologies, Saint Security now provides the technology and services to predict and prevent cyberattacks. With it, they are able to identify and block various types of malware that previous security solutions could not detect. As a result, customers using MNX enjoy the comfort of knowing that there is an extensive decrease of threats within their networks.
Find out more in our case study.