E-book: Video Optimization
How IP classification can help build an intelligent network optimized for video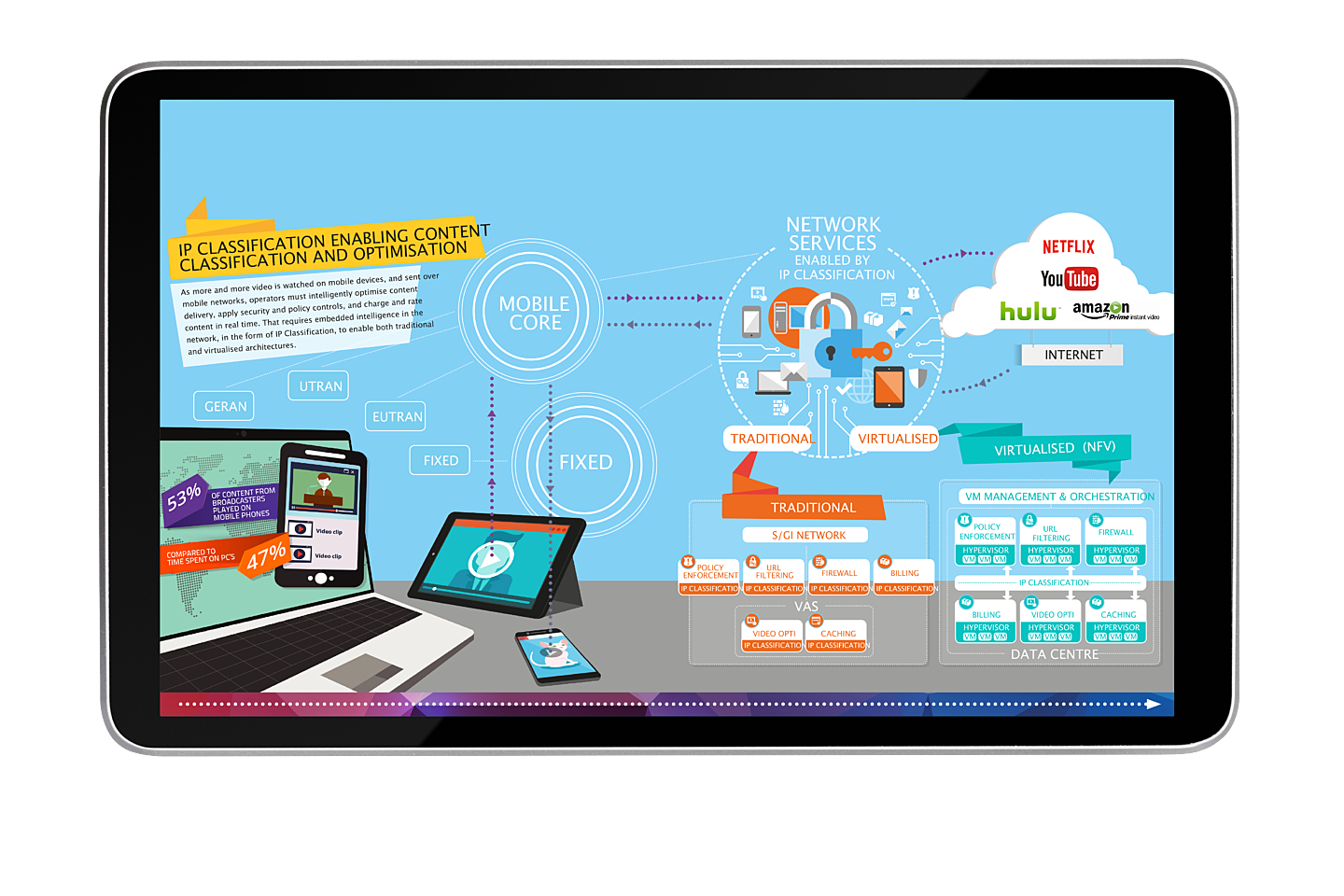 Mobile networks are, increasingly, video distribution networks. Indeed, it has become a task for major network architects to not only develop a mobile network, but to design a network fit for video distribution first and foremost.
The majority of the data transported across mobile networks is already video traffic, and video's percentage of overall traffic will only grow. This is being driven by faster download speeds and larger data allowances, as well as more capable devices with larger screens and support for higher resolutions. This growth is not just due to one or two key sites - YouTube and Facebook - but to video extending into all areas of content.
This development has lead vendors to utilize IP classification to create intelligent network infrastructure and operators to deploy video optimization to improve the user experience and also to mitigate the impact on their networks.
Video optimization is the process of managing video content to increase the user experience, allocate available network resources, and provide monetisation opportunities. It involves identifying video traffic and making specific decisions based on that identification. In all of these use cases, IP classification from ipoque comes into play.
ipoque's Protocol and Application Classification Engine R&S®PACE is the highest performing IP Classification software on the market (5+ Gbps per core on average) and can easily be integrated in basically any network infrastructure component. R&S®PACE classifies over 95% of all network traffic, has the lowest memory usage on the market and supports thousands of regularly updated protocols and applications. While developing IP classification in house requires a team of approximately 30 engineers, R&SPACE can be integrated within a few weeks, with minimal incremental staff requirements and with licensing fees being a small fraction of necessary R&D costs.