Deep packet inspection for vEPC
Additional value for communication service providers through embedded DPI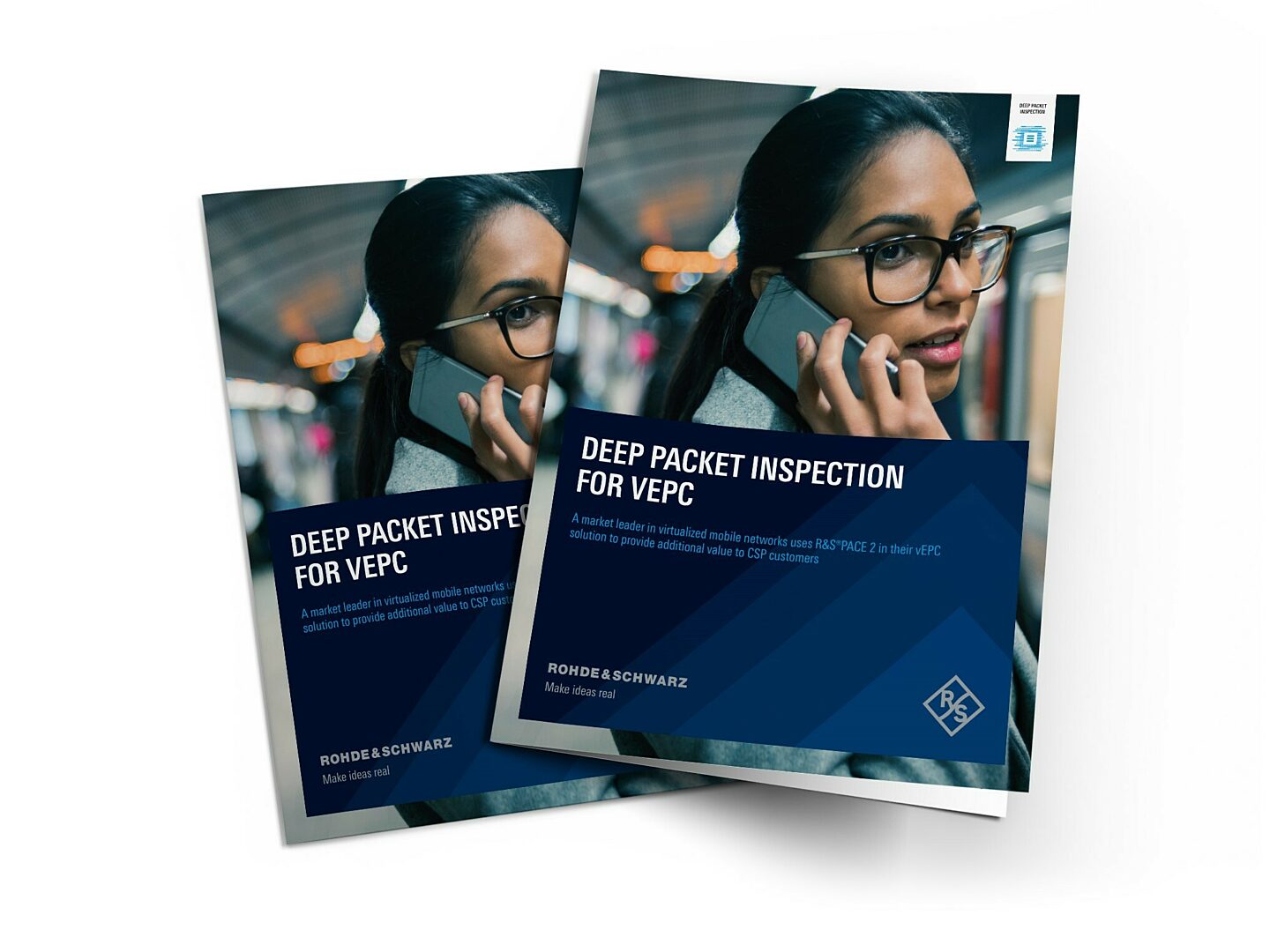 Application-aware vEPC is the key to SDN/NFV service deployments. Deep packet inspection (DPI) enables IP classification that provides granular network data, laying the foundation for application awareness in mobile networks. This intelligence can also be used in application-based business models, service function chaining, advanced firewall rules and deep analytics.
Discover how a leading provider of virtualized network solutions uses the best-in-class DPI engine R&S®PACE 2 by ipoque to provide their CSP customers with highly granular overall network intelligence. R&S®PACE 2 has no external dependencies, works on all standard servers and operating systems and fits all environments (physical, virtualized or SDN architectures). R&S®PACE 2 is easy to implement and guarantees a rapid time to market and reduced cost of ownership. By embedding the highly performant DPI engine R&S®PACE 2, vEPC vendors can focus on their core competencies in NFV and gain a competitive advantage in a rapidly growing market.
Find out more in our case study.