Barracuda firewalls rely on R&S®PACE 2
How deep packet inspection enables security and traffic control of critical enterprise cloud applications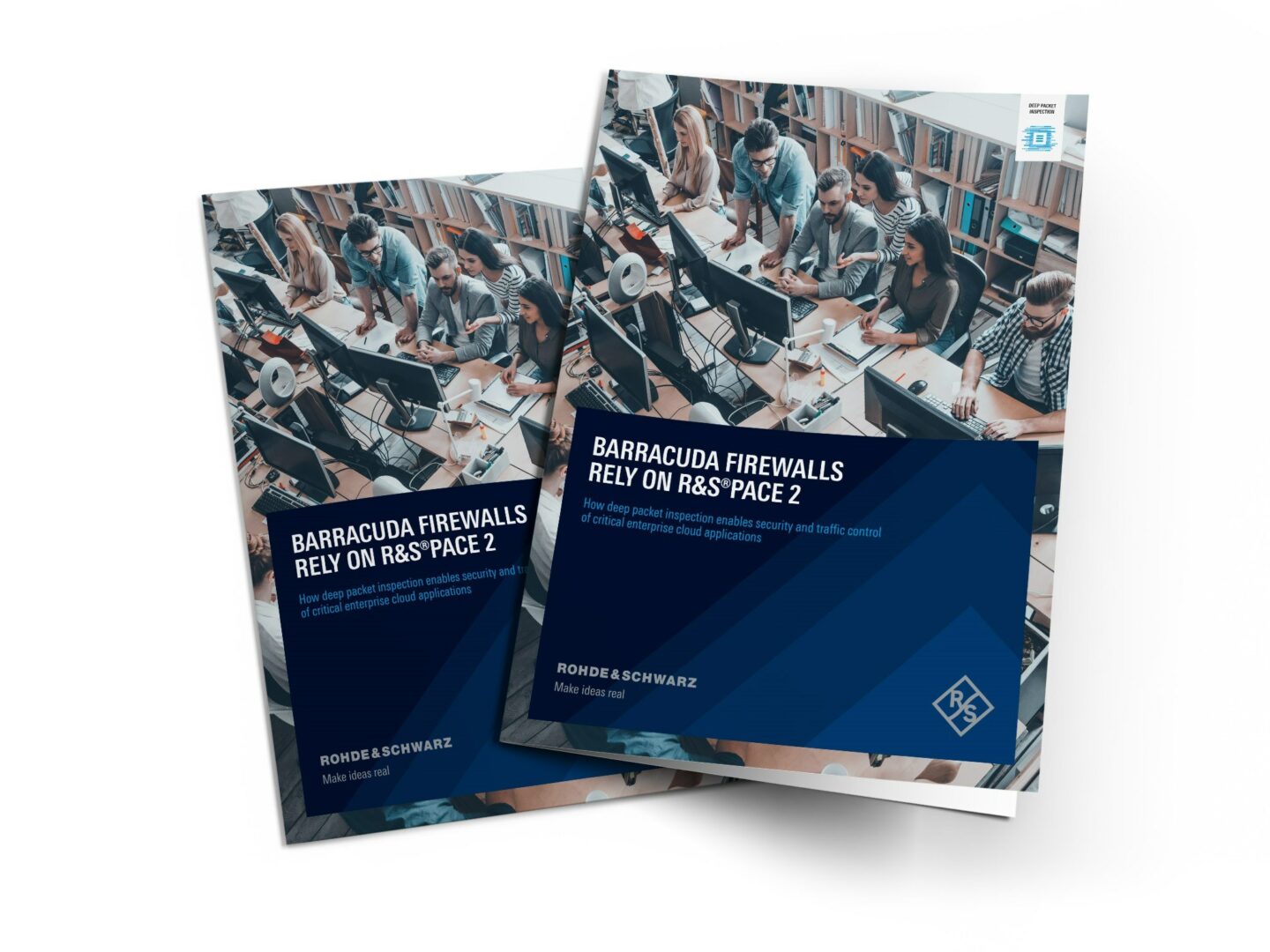 Firewall vendors currently face challenges ranging from protecting highly complex distributed networks on both physical and virtual infrastructure to a growing number of mobile workers accessing enterprise cloud applications. In the cloud era, network firewalls are more than just security devices, they must ensure availability across distributed networks.
Barracuda's CloudGen Firewalls use the DPI engine R&S®PACE 2 to achieve reliable application visibility. This allows for controlling network traffic and facilitating the secure delivery of critical cloud business applications. With R&S®PACE 2, Barracuda can identify protocols like Voice over IP (VoIP) while maintaining a high bandwidth, even if settings are being changed to reprioritize applications on the fly (dynamic quality of service settings). This improves site-to-site connectivity and enables uninterrupted access to applications hosted in the cloud. At the same time, it simplifies the administration of network operations for enterprises and managed service providers (MSP).
Find out more in our case study.