DPI-EMPOWERED REAL-TIME, END-TO-END VISIBILITY FOR APPLICATION PERFORMANCE MONITORING
The crux of managing an application's performance lies in an enterprise's ability to understand their application architectures. This is especially true for distributed application architectures, where performance and security issues can reside anywhere from the end-user device to the bare metal used in any of the network nodes.

While APM is able to deliver metadata categories at a high level, enterprises are demanding new capabilities that require packet-level intelligence. DPI provides this intelligence, which enables APM to go beyond the usual simple network management protocol and flow-based traffic monitoring to detect performance issues. This is necessary for a converged, end-to-end view of enterprise application performance, which requires real-time analytics on, among others, enterprise network links and connectivity such as LAN and WAN, as well as on user devices and external connectivity.
With integrated DPI technology enterprises will be able to extend application monitoring from simple performance tracking to a whole array of advanced diagnoses and analytics.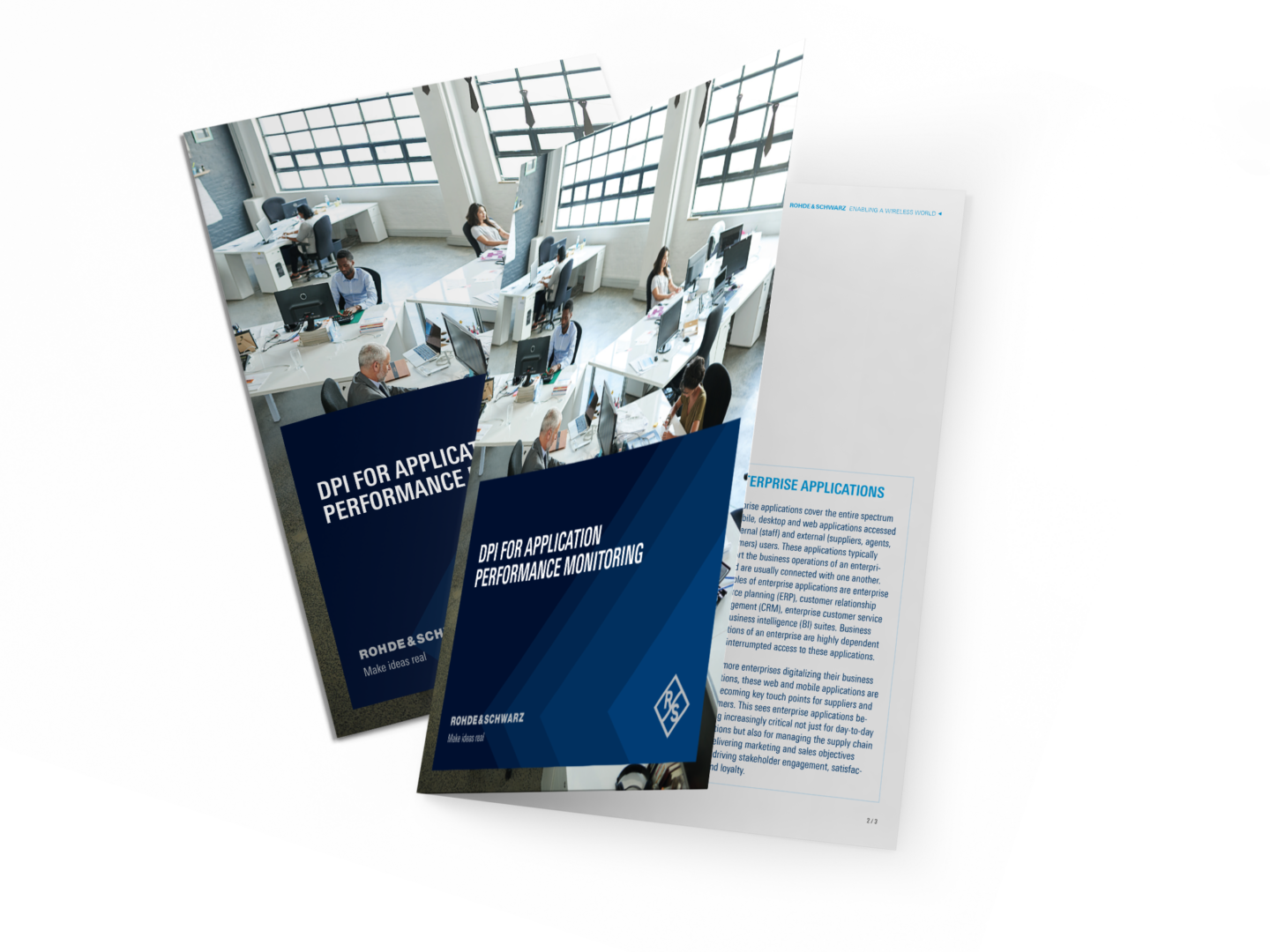 Why download this whitepaper:
The paper uncovers the need for application awareness and detailed traffic analytics to enhance APM solutions. It digs deeper into the topic with in-depth discussion of the analytics provided by DPI, completed with a detailed use case illustration.