Whitepaper: DPI and analytics for the new telco game plan
Getting relevant insights on today's networks, subscribers and content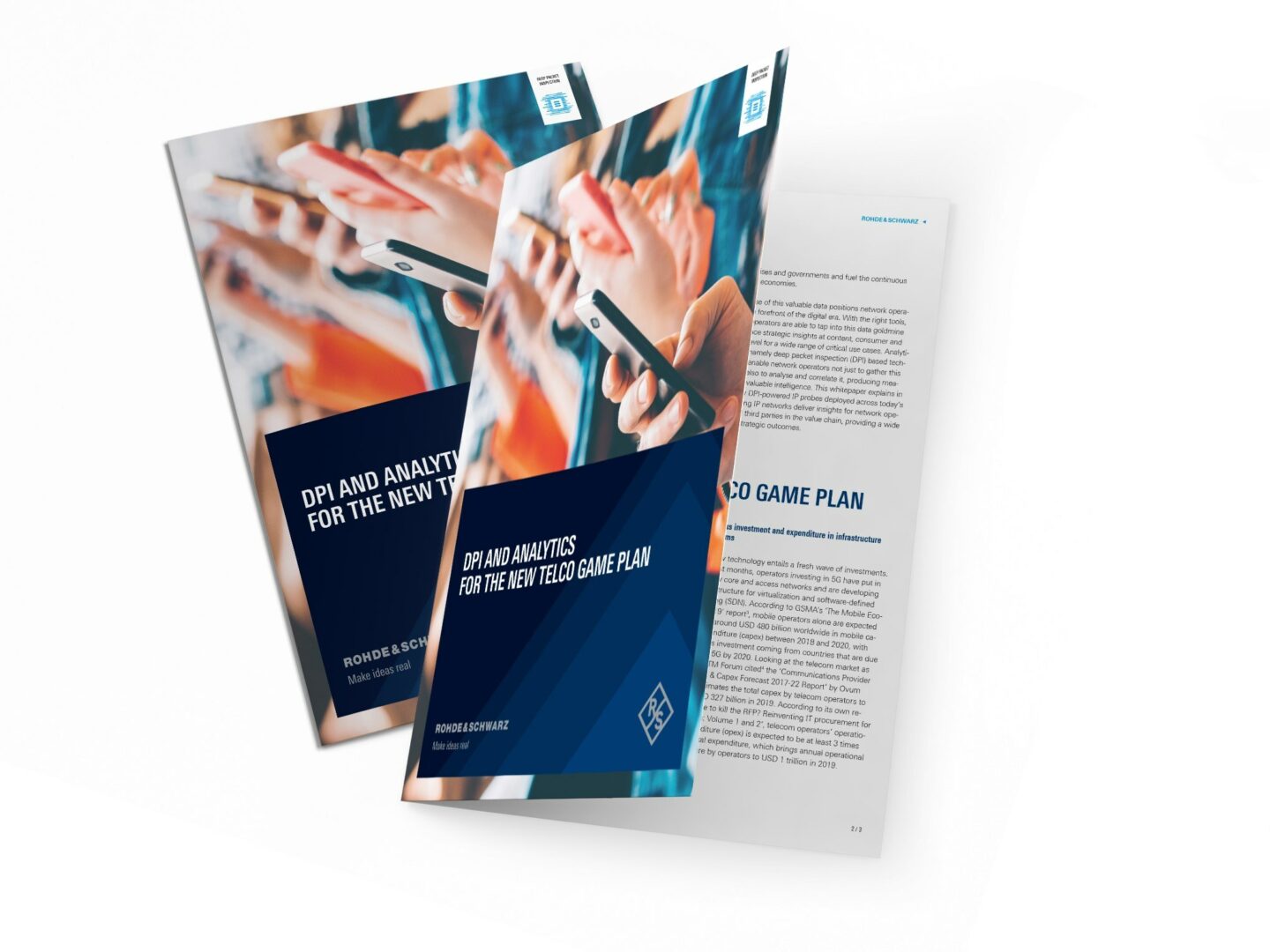 The telecommunications market of the 20s will be characterized by a staggering growth in data flows and data networks. At the same time, margins will be narrowing while capital outlays will be increasing for operators.

Operators need to find new ways to solve the dilemma of shrinking margins and increasing capital outlays, all while developing new business and operating models to overcome the current challenges. With the right tools, network operators are able to produce strategic insights at content, consumer and network level for a wide range of critical use cases. Deep packet inspection (DPI) based technologies enable network operators not just to gather data, but also to transform it into meaningful intelligence.
Why download this whitepaper
This whitepaper explains in detail how DPI-powered IP probes deployed across today's fast growing IP networks deliver insights for network operators and third parties in the value chain. Learn why network intelligence is key to capitalize on market oportunities, expand portfolios and stay ahead in a competitive digital marketplace.