Solution Guide R&S®INTRA
Traffic analytics for communication service providers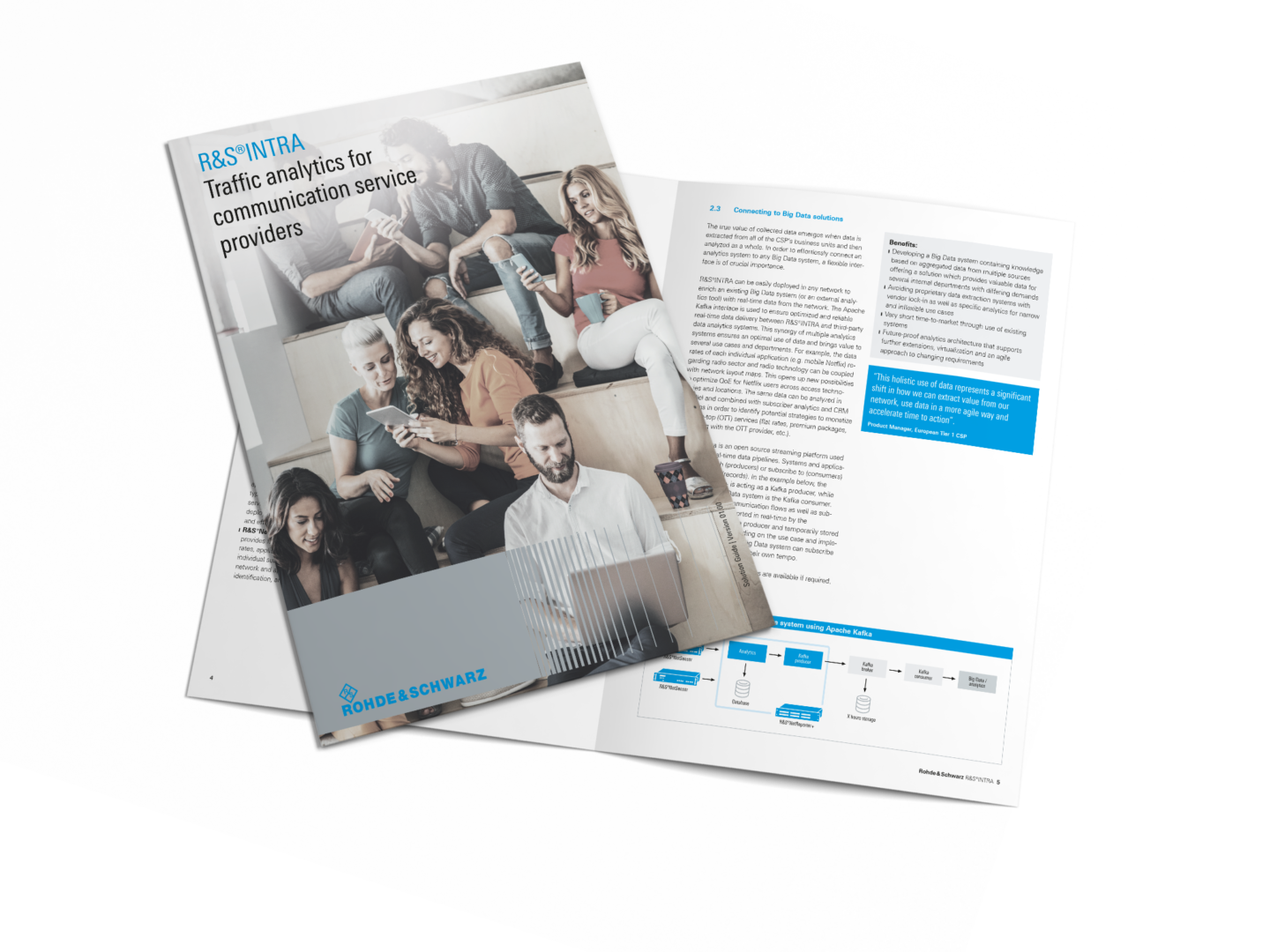 R&S®INTRA provides actionable intelligence for CSPs by capturing the full value of network data that drive business.
A wealth of data hides in todays IP networks. The challenge is to turn this raw data into valuable and actionable information.
Here R&S®INTRA comes into play as it provides a powerful customized platform that enables a rich set of cross-functional use cases to make well-informed decisions.
R&S®INTRA excels in modularity and processing speed, offering optimal support to CSPs facing future challenges and technologies.
R&S®INTRA is the ideal solution for CSPs who want to:
Monetize additional services
Save OpEx/ CapEx
Gain future proof analytics
Increase customer retention