MWC Los Angeles 2019
Launch of new software IP probe R&S®Net Sensor OEM.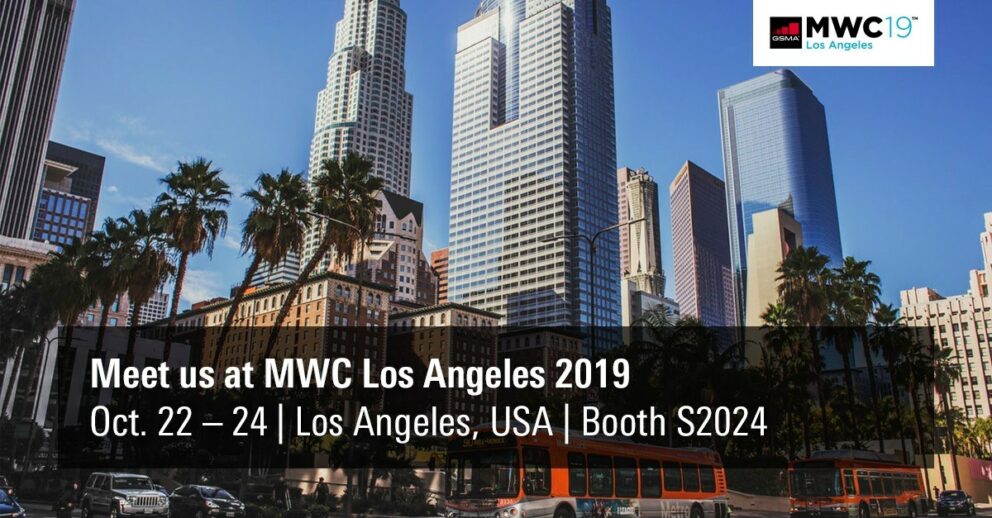 Join us at MWC Los Angeles to find out how to transform network data into intelligence with the most advanced network analytics solutions from Rohde & Schwarz

Don´t miss the launch of our new software IP probe.
R&S®Net Sensor OEM is a versatile, flexible and reliable software IP probe. It can be tailored to any demand thanks to open APIs, its modular build and the in-house developed, high-performance DPI engine R&S®PACE 2.

Analyze subscriber and network behavior in real time with:
R&S®INTRA - The IP traffic analytics solution for CSPs
The analytics system provides granular visibility of the entire network with real-time reporting on network and subscriber data. R&S®INTRA ushers in a new era of data-driven decision making for better network planning and optimization. The solution amalgamates data for increased quality of service and experience and provides data for marketing.
Bring your ideas to market faster with:
R&S®Net Sensor OEM - The highly flexible and scalable software IP probe
The leading-edge IP probe, based on DPI technology, made its debut at the Mobile World Congress Los Angeles.

R&S®PACE 2 - The best-performing OEM DPI software on the market
Also don't miss out on the DPI engine R&S®PACE 2! It enhances network analytics and traffic management solutions with full visibility of IP network traffic in order to optimize network performance and increase quality of service and experience.



Impressions from the show.
Short intro of

R&S®Net Sensor

OEM